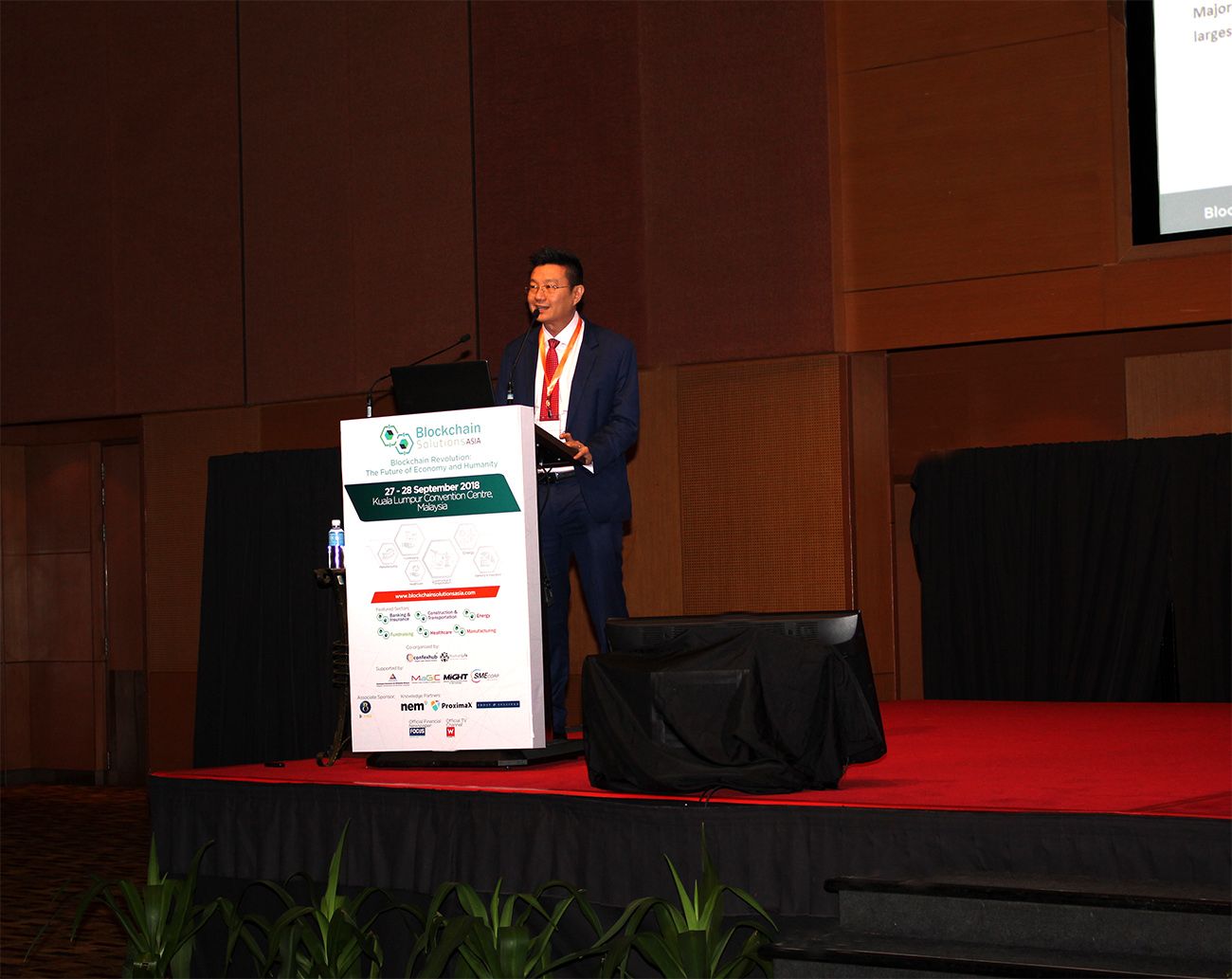 Blockchain Solutions Asia 2018 Conference
"It is essential for blockchain firms to attend at an event such as Blockchain Solutions Asia 2018 that facilitates knowledge sharing and discussion of adoption strategies among different sectors and countries. I am very delighted to be a part of such a great event that help participants leverage on how they could gain benefits from this new technology and stay ahead of competition in their industry. I believe Connect Blockchain can play a pivotal role in growing the awareness through this event."

– Meng Chan Shu, CEO of Connect Blockchain DMCC-
On September 27th and 28th, 2018, Connect Blockchain DMCC, attended Blockchain Solutions Asia 2018 Conference at Kuala Lumpur Convention Centre, Malaysia.
The inaugural opening ceremony of Blockchain Solutions Asia 2018 (BSA 2018) was under the patronage of Yang Berhormat Tuan Haji Khalid bin Abdul Samad (Minister of Territories – Malaysia)
The Blockchain Solution focused on the impact of Blockchain Revolution and its technological advances on the business models and operating processes of different firms in 6 industries (banking and insurance industry, construction and transportation, energy, manufacturing, healthcare and the use of blockchain as fundraising instrument)
Connect Blockchain DMCC, was honoured and delighted to have it's Founder and CEO, Mr. Meng Chan Shu to be invited and selected among only 6 international speakers in Blockchain Solutions Asia 2018 conference.
Mr. Shu presented his keynote on the topic of "Blockchain Enabled Smart Cities: The Dubai's Strategy"
"It is essential for blockchain firms to attend at an event such as Blockchain Solutions Asia 2018 that facilitates knowledge sharing and discussion of adoption strategies among different sectors and countries. I am very delighted to be a part of such a great event that help participants leverage on how they could gain benefits from this new technology and stay ahead of competition in their industry. I believe Connect Blockchain can play a pivotal role in growing the awareness through this event" said Mr. Shu.
In picture  (Meng Chan Shu) during his keynote speech
In picture left (Meng Chan Shu), right (Mr. Datuk Abdul Aziz S.A. Kadir)
International and local participants of over 350 attended the Blockchain Solutions Asia 2018 conference, to include distinguished blockchain experts and speakers from United Kingdom, Belgium, Hong Kong, United Arab of Emirates (UAE), India, Indonesia, Malaysia, Pakistan, Philippines, Singapore, Thailand, Vietnam.