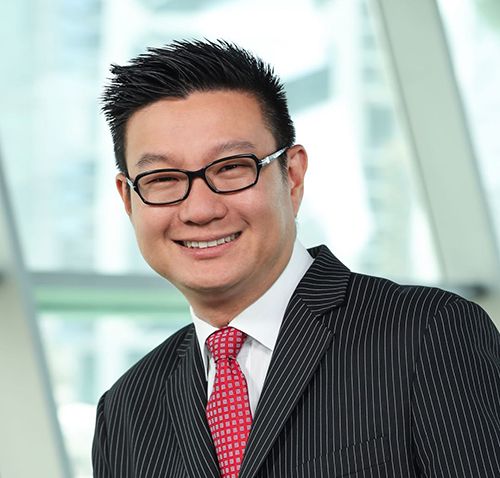 Connect Blockchain DMCC's Shu: "Further blockchain adoption will be retail driven"
"We want to remain neutral and have no third party conflicts, if we have our own product it will not be a balanced fair relationship."

Meng Chan Shu, CEO Connect Blockchain DMCC
The reduced regulatory paperwork is the biggest difference between traditional and Blockchain trading according to Meng.
Selecting a reliable crypto exchange requires testing it with a bit of capital for liquidity
For Blockchain technology to be widely adopted it will have to be retail driven
Meng Shu, CEO and Co-founder of Connect Blockchain DMCC, a Dubai-based proprietary trading exchange for crypto-commodities which trades $20 million worth of crypto daily, previously worked in traditional financial exchanges for over 20 years before making the leap into blockchain trading. Most of the tools and principles of traditional finance can readily be applied to blockchain trading according to Meng with the company providing liquidity and market making services, including for Bitcoin. "Although clearing and settlement is a greater challenge, the big difference between traditional and crypto, as I still remember, is when we signed the first contract between one of the crypto exchanges it was just one piece of paper compared to six to eight pages in a traditional exchange. The second big difference is regulation; a lot is about trusting what the exchange does in the sense of whether they are reliable." Majority owned and funded in fiat currency by parent company InBlockchain, one of the largest blockchain capital providers in China, Connect Blockchain DMCC operates as a proprietary trader of crypto-commodities and does not manage assets.
Trading strategy and products
Currently Connect Blockchain DMCC trades less than 10 pairs with Bitcoin and USDT the main pair, as well as eutherian (ETH). "We have mechanisms to go short as well in the market, as some of the exchanges provide for that. One of the major products we trade is actually futures contract and a perpetual contract with similar characteristics to go short." API and Algo are the principle software platforms used, but the company employs a strategy that always adopts semi-auto trading where they let the algorithms run at the same time as monitoring and setting alerts in order to conduct risk assessments on round the clock cryptocurrencies. "The majority of pairs we just need someone to observe it as we have already designed Algo with our own conditions. But if the market conditions change, we will change the parameters, and hedge where necessary. So we need both humans and different locations [time zones]."
Selecting a reliable crypto exchange
Connect Blockchain DMCC primarily uses exchanges listed on coinmarketcap.com, which they consider from a price perspective, in addition to INBlockchain's in-house exchange CBX.one. However, a report released in December 2018 by the Blockchain Transparency Institute claims as much as 80% of the volume on the top 25 bitcoin pairs are subject to so called "wash trading" and manipulative bot trading by simultaneously buying and selling.  Certain exchanges have been accused of inflating their own volume numbers in an attempt to draw huge listing fees from ICOs. On managing the trustworthiness of exchanges Meng said, "We have to do lots of analysis. We have to try. Some of the exchanges, when you input your price, you can't get it executed even though it's very tight – i.e. a ghost order. Overall, I don't think there are many good exchanges that provide good liquidity in the market. Before choosing you need to use a bit of capital to test it out." The company is yet to offer any of their own products as they are only trading spreads without holding, buying or selling cryptocurrencies having said that they are not in a position to launch any tokens. "We want to remain neutral and have no third party conflicts, if we have our own product it will not be a balanced fair relationship." Meng said.
Regulation and the future of Blockchain
At the end of 2017 China promulgated a host of laws heavily regulating the blockchain industry, including effectively making it illegal to buy and sell cryptocurrencies through an exchange although the exchange itself is not outlawed. "Our parent company has an office in Haikou, Hainan in the blockchain incubator zone. We will be in line with government direction and what are they going to do with the cryptocurrency. We are looking into different countries, Meng said, adding that, "Dubai is very open and the UAE has places to set up exchanges. DMCC allows for crypto-commodity trading. In Dubai, which is tax free, we can try out a lot of different things at a minimum cost." Despite security being one of the biggest benefits of blockchain technology, there have been several notable hacks of exchanges in the last year, including the $500 million hack of the Japanese exchange Coincheck in January 2018. Meng believes that hacking is not the fault of the technology but human error. It is a "fear of the unknown" which is slowing the inevitable development of blockchain globally. "The POS side will witness greater block chain technology in the future. For blockchain to adopt it has to be mass-market, so it has to be retail driven. I believe if regulations are more forthcoming, it will be adopted very quickly. It's not taking banking jobs away but smoothening the processes." Meng said.
Article Source:( http://www.theasianbanker.com/updates-and-articles/connect-blockchain-dmccs-shu:-%E2%80%9Cfurther-blockchain-adoption-will-be-retail-driven%E2%80%9D)
———————- End
About Connect Blockchain Connect Blockchain DMCC is a Dubai-based company which is majority-owned by INBlockchain Inc, China's oldest and largest institutional crypto asset and blockchain fund. Connect Blockchain's operations are licensed by the Dubai Multi Commodities Center (DMCC) for Proprietary Trading in Crypto-commodities activities (License Number DMCC-450051). The firm also has an office in London, Connect Blockchain deals in crypto commodities and related derivative products on a proprietary basis. The firm provides market making and liquidity provision to digital asset trading platforms globally, and also deals with over-the-counter (OTC) participants in the same space. For more information, please contact info@connectblockchain.com