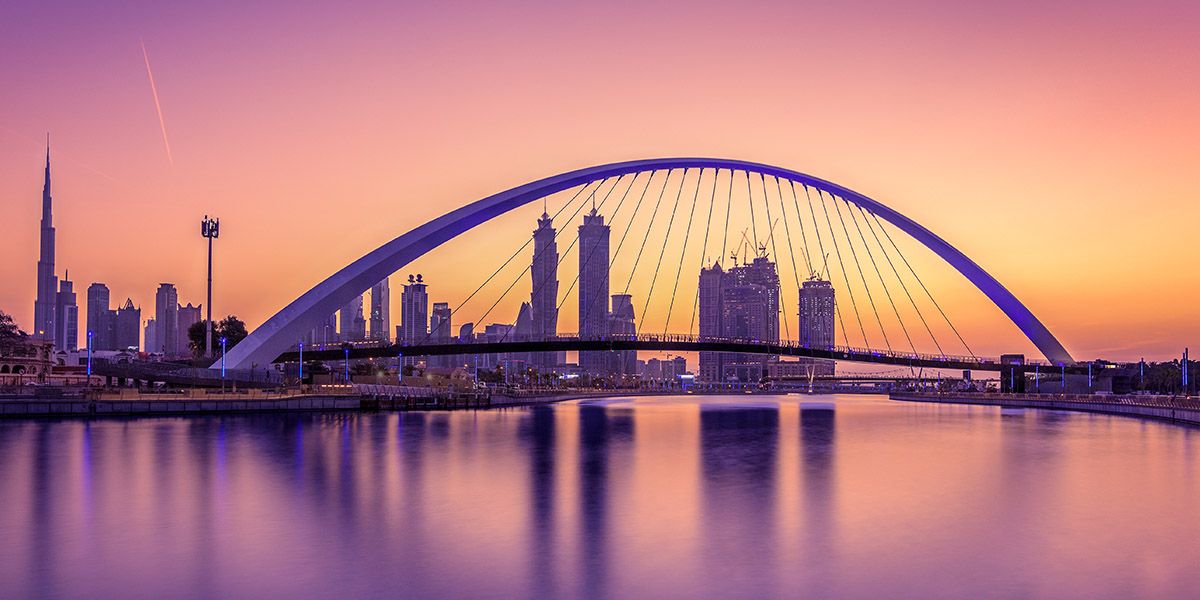 Dubbed as the "City of the future" – Dubai
"Our aim is to unite all real estate and department services on a single platform."

– Sultan Butti bin Mejren, director general of DLD –
Dubbed as the "city of the future", Dubai, which plans to have robot cops, flying taxis and autonomous vehicles on its roads in coming years and appointed a minister in-charge of Artificial Intelligence recently, is planning yet another transformation: to become the world's first blockchain-powered government. By 2020, the emirate wants all visa applications, bill payments and license renewals, which account for over 100 million documents each year, to be transacted digitally using blockchain.
According to Smart Dubai, which is conducting government and private organization workshops to identify services that can be best enhanced by blockchain adoption, the strategy could save 25.1 million man hours, or $1.5 billion in savings per year for the emirate. Much of this enhanced productivity will stem from moving to paperless government.
Given the untamperable data record provided by the technology, real estate hasn't escaped blockchain disruption either. Aiming to radically transform how people, buy, sell and lease real estate, Dubai Land Department (DLD), the government agency tasked with overseeing land purchases and approving real estate trades, in October, launched a blockchain-powered system to help secure financial transactions, electronically record all real estate contracts, and connect homeowners and tenants to property-related billers, such as electrical, water and telecommunications utilities.
"Our aim is to unite all real estate and department services on a single platform," said Sultan Butti bin Mejren, director general of DLD, in a press statement. "This initiative is still in a stage of infancy. In the near future, we will see many partners joining blockchain to improve their client services, including banking, mortgages, and utilities and maintenance operations."
Gain confidence of global investors
The introduction of blockchain in real estate is significant for a city that is ranked fourth in the world with the biggest inflow of high net-worth individuals, according to Knight Frank's 2017 Wealth Report. According to DLD, the technology, with its fraud prevention and transparency capabilities, has the potential to affect thousands of global investors in Dubai each year, gaining their confidence.
The emirate's property sector is projected to see a ramp up in 2018, thanks to adoption of blockchain, launch of a series of mega projects and a growing demand for new apartments ahead of Expo 2020. Earlier this year, apartments in a development in Dubai started selling for Bitcoin.
The adoption of blockchain in real estate, however, is only a first step. In October, the emirate also launched its own blockchain-based cryptocurrency, called, emCash, that people can use to pay for government and non-government services. "A digital currency has varied advantages – faster processing, improved delivery time, less complexity and cost," said Ali Ibrahim, Dubai Economy deputy director general, in a press statement. "It will improve ease of business and quality of life in Dubai."
Article Source: Forbes
Author: Suparna Dutt D'Cunha